Indulge in Me-Time.
We'll Watch the Kids!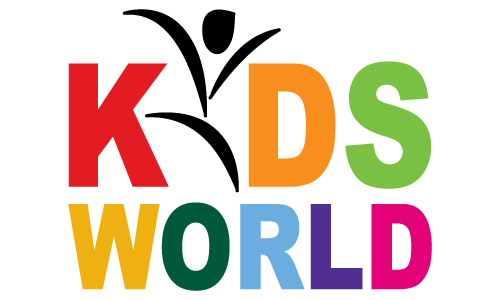 Kids World welcomes little ones ages 6 weeks to 12 years old to a safe, stimulating, and playful childcare environment.
Kids World: where children stay while grownups play. Families get up to 3 hours of free activity-based childcare per day on a family membership.
When you drop off your little ones in our safe and stimulating daycare environment, they can burn off some energy while you get that much-needed "me-time". So go grab that workout, hang by the pool, or meet some friends for lunch knowing your kids are in good hands.
Kids World Hours
Monday-Friday: 8:00am-7:30pm
Saturday-Sunday: 8:00am-3:30pm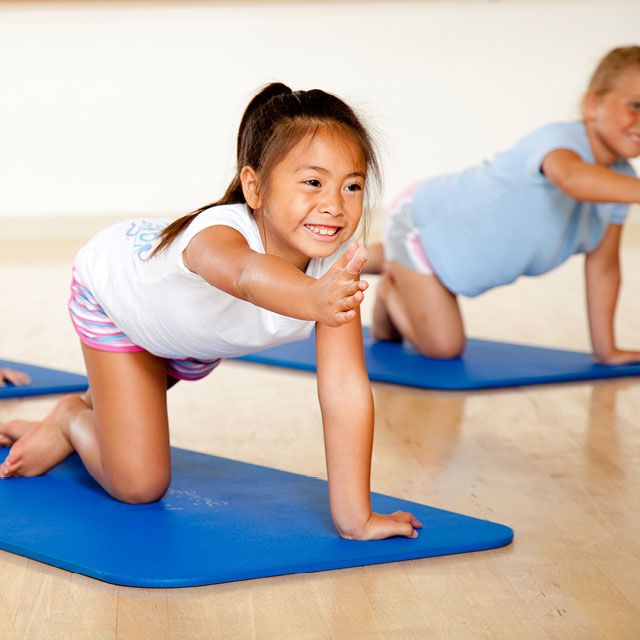 We want to make sure your child enjoys their time at ClubSport as much as you do. That's why we created Kids World, a safe and secure environment where kids can just be kids. We provide dedicated spaces to cater to your child's level of development. We'll engage your little one through tummy time and sensory exploration, while big kids get to hang with friends and take part in active play.
Infants & Toddlers
Ages 6-weeks to 2 years
Preschool Ages
2 to 5 years
KidFit Ages
5 to 12 years
Kids Activity Schedule
(included with your membership)
Kids' activities are designed to exercise a child's body and mind to help them establish a strong foundation for a healthy life. Kids World features a full day of imaginative play and fun, all included with your family membership. And if you're looking for something extra, check out our fee-based kids' programs.
Circle Time
Circle time includes a variety of activities from games, to arts and crafts, to storytime.
Free Play
The children are given time in the big play area in our Preschool and Toddler Rooms. They have the opportunity to choose from many different toys and activities. This time allows them to be social and make new friends.
Music & Movement
The kids will enjoy a variety of activities that include singing and dancing along to their favorite songs.
Outside Play Time
Kids ages 2.5 and up are able to enjoy our adventurous outdoor playground.
Kids Fee-Based Programs
(not included with your membership)
Breakthrough Sports – Speed & Agility (ages 5-12)
Mondays, 3:00pm
This class will give your kids the exercise they need focusing on drills, speed, and building confidence.
Resort Members: $59/month
Members: $69/month
Breakthrough Sports – Basketball (ages 5-12)
Mondays, 4:00pm
This class focuses on basketball drills and skills. Your child will boost their confidence with activities to build coordination, physical fitness, and sportsmanship.
Resort Members: $59/month
Members: $69/month
Junior Jiu-Jitsu
Tuesdays, 5:00pm (ages 4-7)
Tuesdays, 6:00pm (ages 7-12)
Thursdays, 5:00pm (ages 7-12)
Brazilian Jiu-Jitsu is a non-striking self-defense martial art system based on the principle of respect. Students will focus on respecting themselves as well as their classmates while building a strong foundation in self-discipline and self-esteem.
1x per week
Resort Members: $59/month
Members: $69/month
2x per week
Resort Members: $115/month
Members: $125/month
Hip Hop (ages 5-12)
Thursdays, 4:00pm
This high-energy dance class will get kids moving and grooving as they learn hip-hop-inspired choreography to their favorite songs. Beginners welcome!
Resort Members: $59/month
Members: $69/month
Leaping Learners (ages 3-5)
Tuesdays & Thursdays, 9:30am-11:30am
Created to help your young scholar excel in school through foundational teachings. Children will learn listening skills, social skills, and the fundamentals of reading, writing, and math. Your kids will enjoy hands-on learning through circle time, games, music, outdoor play, and storytime. You may register at any time, providing space is still available.
Resort Members: $140/month
Members: $150/month
Parents' Escape (ages 3-12)
2x per month
Date night for two, please! Enjoy a worry-free night out while your kids participate in themed crafts and games before finishing off the night with pizza and a movie. Check the Upcoming Events calendar for upcoming dates.
Kids World Staff Training
ClubSport is committed to ensuring the safety of all children left in our care.
All staff are trained in emergency response procedures and are AED certified. Our child care staff are also registered through Livescan and Trustline, as required by SB 702 for Ancillary Day Care Centers. Trustline is California's registry of license-exempt child care providers who have passed a background screening. All caregivers listed with Trustline have been cleared through a fingerprint check of records at the California Department of Justice's CA Criminal History System, the California Child Abuse Central Index, and the Federal Bureau of Investigation's criminal history database.
Trustline is administered by the California Department of Social Services and the non-profit Child Care Resource and Referral Network. It is endorsed by the California Academy of Pediatrics.
Are you ready for a little "me-time"? Fill out the form below or call (949) 662-3555 to schedule your visit and to get started with your ClubSport membership.