Push Yourself to the Edge.
The Edge Performance Training Center
A cutting-edge functional strength training facility designed with elite athletes in mind.
Work harder, train better, move faster, and get stronger. Our innovative functional training facility is 5,000 square feet of open turf outfitted with weighted sleds, kettlebells, power racks, and more. Here you'll find everything you need to help you gain an edge over the competition and crush your workout.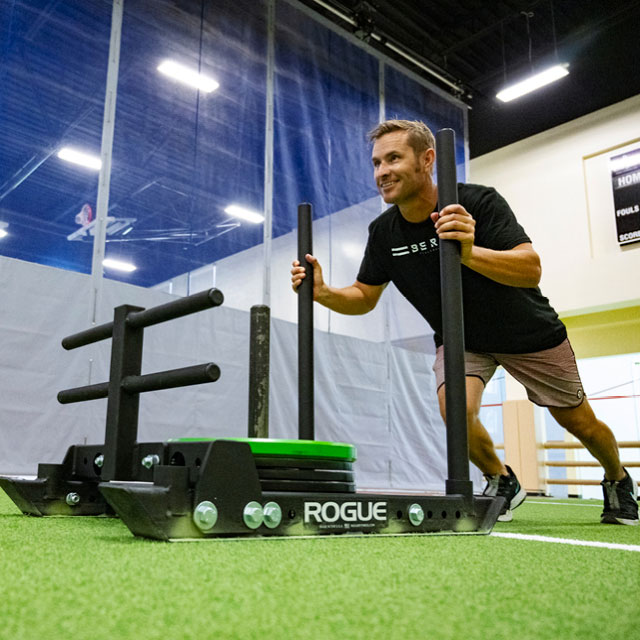 Fill out the form below or call at (949) 662-3555 to schedule your visit to ClubSport Aliso Viejo.