Become a Member and Play Pickleball at ClubSport!
What happens when you combine the best elements of tennis, badminton, and ping-pong? You get pickleball: a super sport that is three times the fun! Pick up a paddle and enjoy a game that is social and friendly, with a sprinkle of competitiveness. It's a great sport that can be enjoyed by all ages and skill levels.
With a ClubSport Aliso Viejo membership, you get exclusive access to three indoor Pickleball courts, drop-in and learn-to-play programs, plus all of our world-class fitness amenities. So stop dinkin' around and get started with a ClubSport membership today!
Three & Me - Improve Your Game!
Three & Me is an instructional 90-minute lesson with the Pickleball Pro of your choice and 3 players. Each player will get 30 minutes of individualized coaching on whatever part of their game they want to enhance and develop. This is an excellent way to improve your game, learn strategy, get personalized coaching and become a more complete Pickleball Player.
Members: $30 per player
Must have 3 players to conduct a session. 24-hour cancellation is required.
Contact a Pickleball Pro to set up your session.
Free 1:1 Pickleball Lesson + 2 Personal Training Sessions
Fill out the form to schedule a visit and to get more information.
Take a Look at ClubSport!
Membership Perks
Family memberships receive 3 hours of daycare per child per day.
Complimentary use of all pools is included with your membership.
Ability to add 3 generations to one membership without extra fees with our Multi-Generational membership.
Over 95 studio classes available per week.
Free Virtual Fit membership to use when you can't make it to the club.
Member discounts to R Spa, Citrus Fresh Grill, and select programs.
Social activities and so much more!
Free 1:1 Pickleball Lesson + 2 Personal Training Sessions
Fill out the form to claim this offer, schedule a visit, and get more information.
Cannot be combined with any other offer. Offer expires 11/30/23.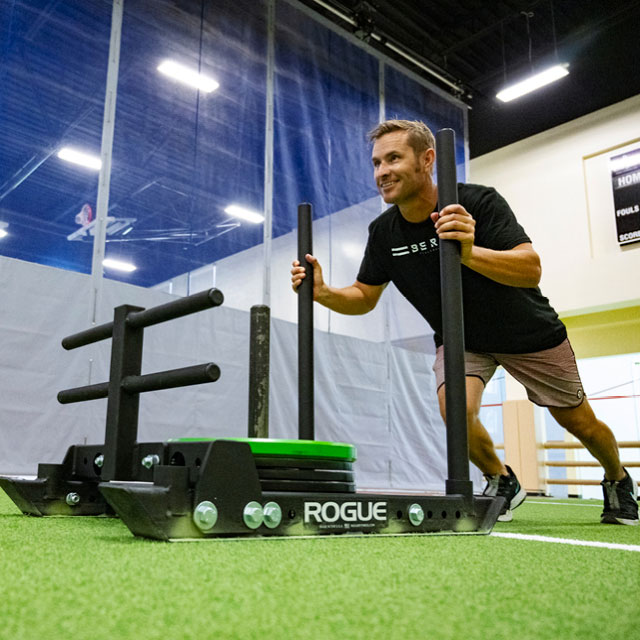 We have invested in the club so you can invest in yourself.
We are excited about our brand-new 5,000 square-foot Edge Performance Training Center, the addition of pickleball to our court sports offerings, plus the opening of our dedicated Formula3 studio for our boutique-style classes using water rowers, sprinters, TRX suspension training, sandbags, and more. One of the largest fitness clubs in Orange County just got even better and we can't wait for you to experience it!